Hey guys,
Having recently finished a complete OEM camel tan interior, I find myself with lots of fabric scraps left over. I'm thinking about offering complete sets of fabric samples in the correct colors/fabrics, so it's easier for people to get the right shades of tan for their conversion. I have enough material for about a hundred sample sets.
The 5 piece set includes:
-1982 Parella cloth (Front and Rear Seats)
-Piping (Front and Rear Seats)
-Vinyl (Lower Door Panel)
-Headliner material (Headliner and speaker covers)
-Carpet
Cost is $5, free U.S. shipping. If you are interested, let me know!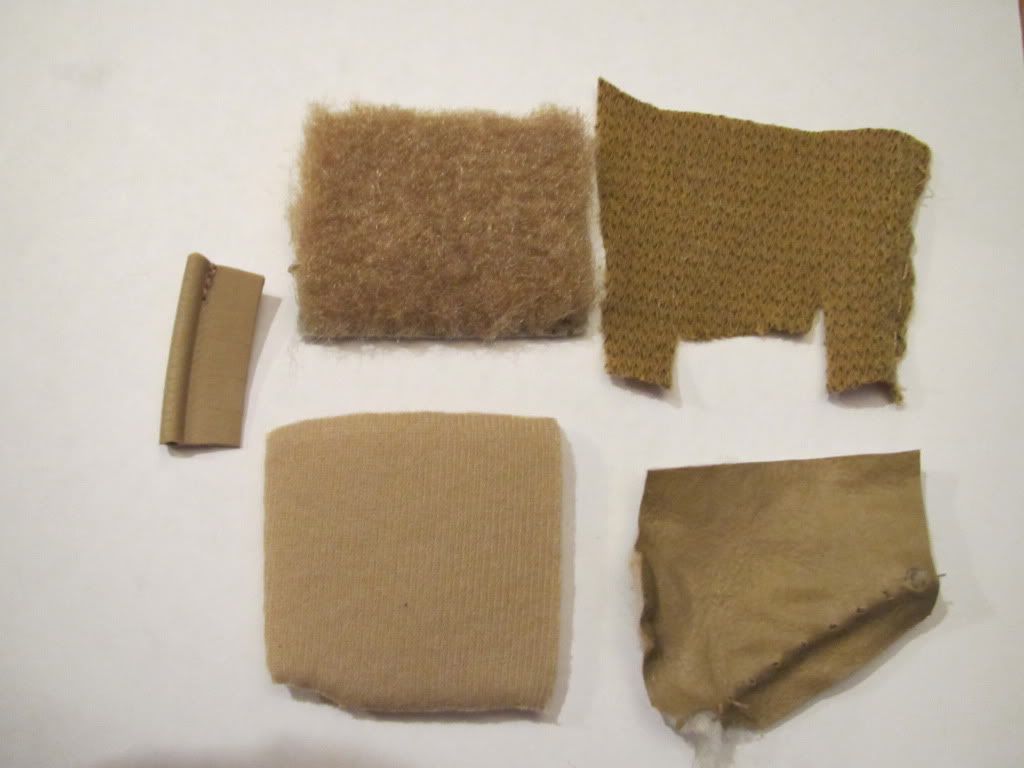 Joe